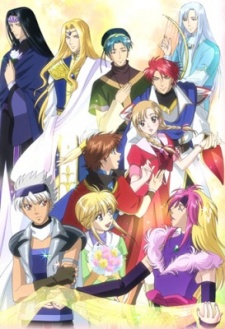 Welcome to the Loving angel angelique Wiki
Edit
A young girl named Ange is taken to a Sacred Land and is chosen as the Legendary Etoile, whose mission is to save the newly-born Cosmos of the Holy Beast, which has recently fallen under a crisis. With the support of nine Guardians (who have the power of nine elements called sacria), she goes on a journey to save the dying land of the Holy Beast and to discover her true self.
The series consists of the three episode ova Angelique, 13 episode series beloved angel angelique when heart awakens and 12 episode sequel beloved angel angelique radiant tomorrow
Latest activity
Edit
Ad blocker interference detected!
Wikia is a free-to-use site that makes money from advertising. We have a modified experience for viewers using ad blockers

Wikia is not accessible if you've made further modifications. Remove the custom ad blocker rule(s) and the page will load as expected.